Does any of this sound familiar:
You're a bit overwhelmed with all the tech options and don't know where to start.
The idea of going through dozens of Youtube videos to figure Wordpress out makes you want to pull your hair out because as an entrepreneur you clearly have better things to do with your time.
You want an awesome platform that is beautifully branded, connects you with your dream audience and makes you the money you deserve.

In the DIY Wordpress I am showing you step by step how to install Wordpress, choose a theme, work with plug ins, set your menu up, optimise SEO and keeping your site safer. We'll also look at how you can write a great about page, how to set up payment gateways and how to make the most of your blog.

In the DIY branding with Canva course we'll look in more depth at things like choosing beautiful colours for your brand, sourcing amazing images to illustrate your message and working with fonts and graphic elements that you can buy online. I will teach you step by step how to design your own graphics, for example for your website, your social media channels or your business cards.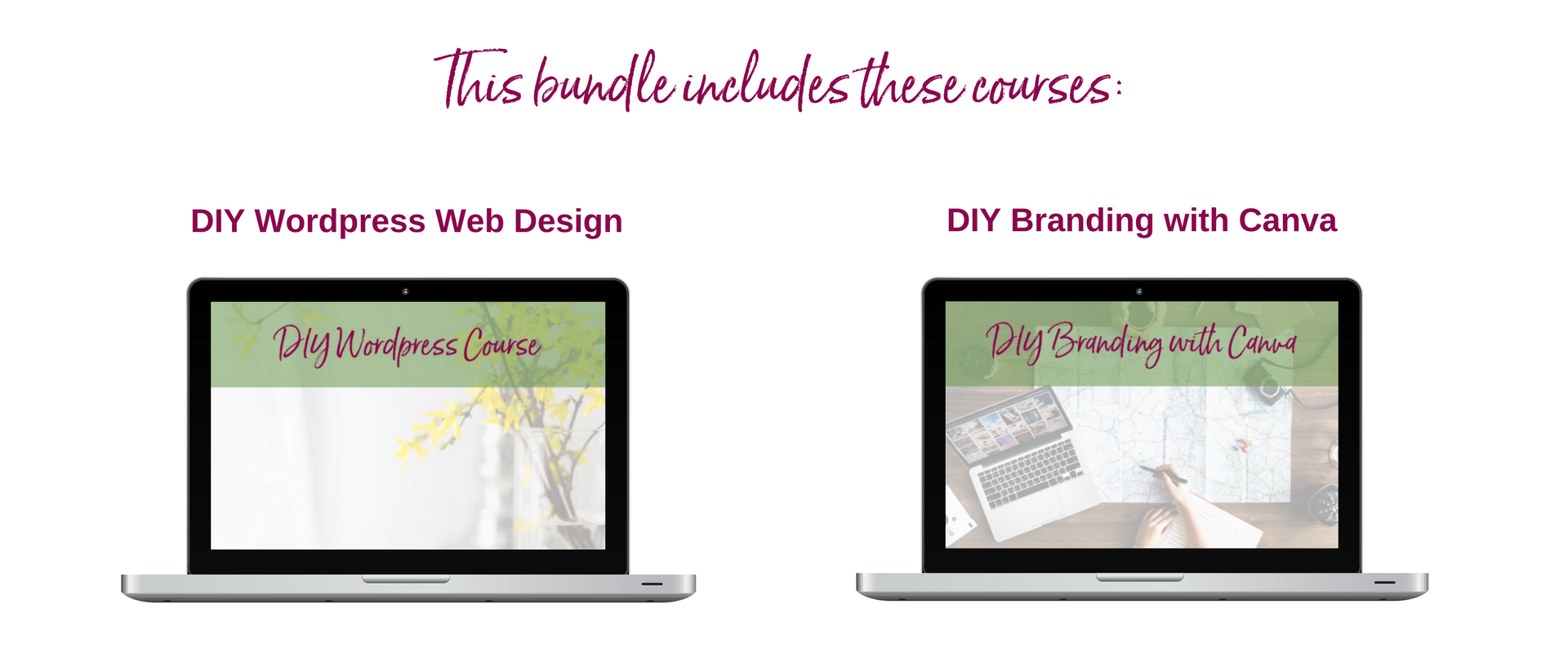 You will follow along as I am showing you what I am doing on my screen and you can join my Facebook group to ask questions and get support. I promise there won't be too much silly tech lingo, making your own website can be fun!